The Liberal Party of Canada (Alberta) Biennial Convention held the Annual General Meeting at the BMO Centre in Calgary, Saturday, June 3rd, 2017.
The convention was chaired by Matt Grant, Eleanor Olszewski, and Stan Sakamoto who put together an excellent event.
An Opening Breakfast in support of the Indigenous Electoral Endowment Fund (IEEF) which was launched by Right Honourable Jean Chrétien and encourages indigenous individuals and communities to become involved in the electoral process.
The morning included breakout sessions for the Road to 2019, the Young/Senior Liberals of Canada (Alberta) General Meeting. the Women's Liberal Commission of Canada (Alberta) General Meeting and the Indigenous Peoples Commission of Canada (Alberta) General Meeting.
Randy Boissonnault provided an inspiring Key Note speech at lunch. His motivational speech not only included "Liberals can win in Alberta" but also a highlight of all of the infrastructure projects and the support the Federal Government has provided to Albertan's and how it differentiated from the previous governments response.
Lunch was followed by the Alberta Caucus Town Hall.  The Alberta Caucus consists of the Honourable Kent Hehr, Randy Boissonnault, Darshan Kang and Amarjeet Sohi. Although the Honourable Amarjeet Sohi was unable to attend the Town Hall was a lively discussion. Below is a sample of the discussion and how the Caucus is able to represent all Albertan's.
The Afternoon Sessions wrapped up with the Campaign College – Raising Funds for Victory, Women in Politics presented by Ask Her, LPC Constitution and By-laws,  Campaigning in Alberta.
The Gala Dinner included giving away some desired hardware!!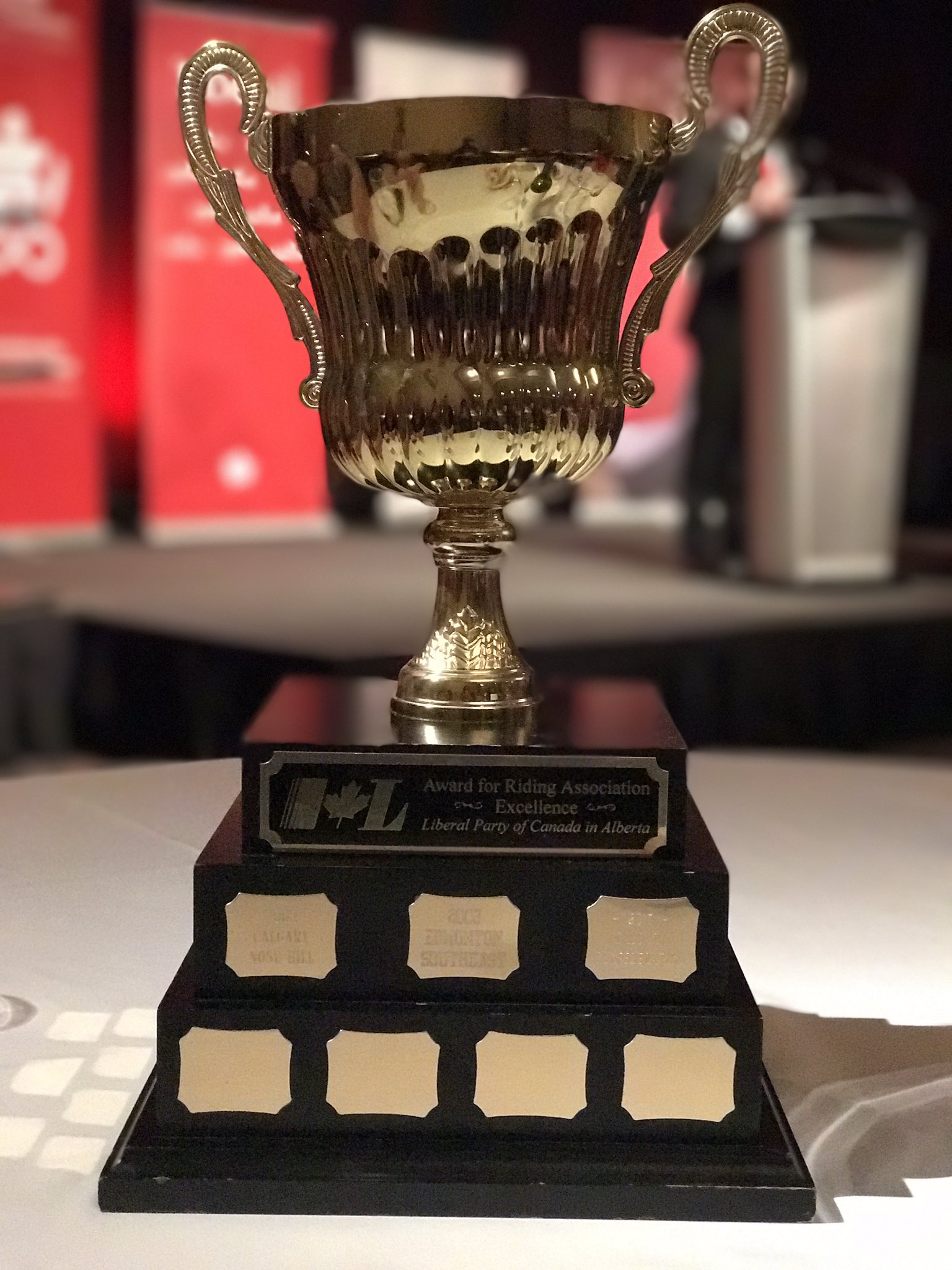 We have our eye on the Award for Riding Association Excellence Trophy.  For the 2018 Convention.
The Foothills Liberal Executive was represented at the Convention by Brent Grisdale, Chair and Director at Large Mckenzie Lathan.